biography
Stan Tracey is an outstanding figure in the jazz world. His distinguished career has spanned six decades of flourishing creativity. He has been a highly influential and stimulating musical voice, not only to his peers, but to each successive generation of musicians with whom he has worked.
Stan's capricious piano playing combines the percussive melody of Thelonious Monk with the robust lyricism of Ellington in a highly idiosyncratic style. A master of harmony, he possesses a potent and compelling improviser's intellect. Through Stan Tracey's unflinching commitment and dedication has emerged a very rare artist who has sustained an output of highly exceptional music.
Throughout his career, Stan Tracey has been a prolific composer, writing over twenty commissions and the music for forty of his own albums. His first major work 'Under Milk Wood' inspired by Dylan Thomas' radio play of the same title, is widely recognised as a masterpiece. A number of suites for big bands have followed, as well as works for his octet, sextet, and quartet.
Ignoring the lure of commercialism, Stan remains true to his musical roots, celebrating 30, 40 & 50 years in jazz at concerts in the Queen Elizabeth Hall (his 50th was recorded on Blue Note International in 1993), and also marked his 70th birthday there in 1996. Recently celebrating his 80th birthday in 2006 (and going from strength to strength!), Stan articulates: "Somewhere deep inside the crusty old cynicism is still the bright-eyed lad thinking, 'Hey this is great!' "
The Formative Years
Stan was born in Kings College Hospital, Denmark Hill, London in 1926 and grew up an only child in Tooting in South London. Unwilling to be evacuated at the outbreak of war, his education came to an end at the age of 12 and he kept his mother company while his father worked in a West End Club. As his household had no radio or gramophone, his musical input came from listening to his neighbours' radio from the bottom of the stairs and his mother's 'black note' efforts on their upright piano. He fell in love with a shiny accordion in a nearby shop and Stan's musical career began, soon being adept enough to enter local talent competitions.
The Forties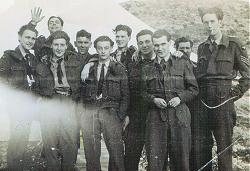 1943 – Aged 16 he joined the variety troupe ENSA entertaining the country's workers as an accordionist.
First gig was at a factory in Cosham, Sussex.
He later joined a gypsy accordion band
1944 – Stan took up the piano, having heard recordings of boogie-woogie giants Albert Ammons and Meade Lux Lewis.
1945 – Having successfully avoided the authorities for two years, Stan was eventually called up and enlisted in the RAF.
1946 – Joined the RAF Gang Show touring productions by Tony Hancock in Egypt & Palestine.
1948 – Left the RAF and, working in London, came across Ronnie Scott and Laurie Morgan who steered Stan towards taking up jazz full time.
The Fifties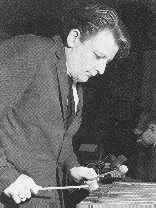 1951 – Made his debut recording with Eddie Thompson's Quintet which featured a 16 year old Tubby Hayes.
Signed up for 'Geraldo's Navy', performing on the Queen Mary and Coronia, which took him to New York where he heard Charlie Parker & Dizzy Gillespie, Thelonious Monk and Duke Ellington amongst others.
1952 – Toured with the Roy Fox Band.
1952/54 – Worked and recorded with Kenny Baker and Victor Feldman.
1955 – Worked and recorded with the Malcolm Mitchell Orchestra
1956 – Stints with Ronnie Scott, Tony Crombie, Kenny Graham.
Joined Ivor & Basil Kirchin's group.
1957 – Short US tour with Ronnie Scott's band.
1957/59 – Joined the Ted heath Orchestra, a very popular 'jazzy' dance band which toured home and abroad extensively, playing piano and vibes and contributing arrangements.
1958 – Recorded his debut as a leader, 'Showcase'.
1959 – Formed his own group MJ6.
Recorded 'Little Klunk'
Began his seven year tenure at the brand new Ronnie Scott's Club.
The Sixties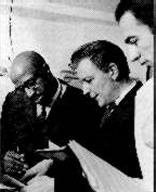 From 1959 to 1966 Stan was resident pianist at the now world famous Ronnie Scott's Club in London's Soho, where he served an arduous but unique apprenticeship accompanying, often for several weeks at a time, the giants of American jazz. Amongst Stan's particular favourites were Sonny Rollins, Ben Webster, Roland Kirk, Dexter Gordon, Freddie Hubbard, Zoot Sims and Al Cohn. He also accompanied notoriously 'difficult' musicians such as Stan Getz, Don Byas and Lucky Thompson. Throughout these years Stan also recorded extensively as a sideman and topped the Melody Maker polls annually as best pianist, composer and arranger. In addition to this workload he managed to fit in the following:
1960 – Married his third wife, Jackie.
1961 – Had their son, Clark.
1962 – Had their daughter, Sarah.
Played in the stage show 'A Thurber Carnival'.
Formed his own quartet with Bobby Wellins.
1962/64 – Performed with New Departures, a jazz poetry vehicle with Michael Horovitz.
1964 – Recorded 'Just Friends' with Paul Gonsalvez & Tubby Hayes.
1965 – Wrote and recorded 'Under Milk Wood'.
1966 Recorded soundtrack of 'Alfie' with Sonny Rollins.
1966 – Recorded 'Alice In Jazz Land' with his first big band.
Left Ronnie Scott's due to poor health.
1967 – Toured and recorded with Ben Webster and Zoot Sims.
1968 – Recorded 3 'concept' albums for his contract with Columbia Records including his least favourite of all time – 'Latin American Caper'.
1969 – Formed new trio with Dave Green and Bryan Spring, the nucleus of most of Stan's groups over the following nine years.
Stan recorded many albums as a band leader during this decade which may be found under his discography.
The Seventies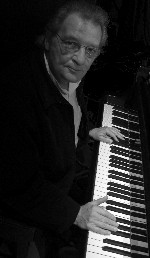 Following Stan's departure from Ronnie Scott's there was an almost destitute period of very little activity, which his wife Jackie acted upon. She and Hazell Miller formed the Grass Roots Jazz Club in South London to provide work for friends and family. She also established the first London based Jazz Summer School, assisted with funding from the GLAA and ILEA. She also helped to set up the Musicians' Action Group with a steering commitee of new and established jazz musicians to lobby for better funding.
1970 – Recorded 'Webster's Dictionary' with Ben Webster, also contributing string arrangements.
1971 – Builds musical partnerships with younger musicians such as Mike Osborne, John Surman, Trevor Watts.
1972 – Stan forms 'Splinters' which included Kenny Wheeler, Tubby Hayes, Phil Seaman and John Stevens.
1973 – Stan celebrated 30 years in jazz with his first Queen Elizabeth Hall Concert, the first jazz concert ever to be staged there. It was a sell-out, and Stan was back on the map just when he thought his musical career had hit the bottom.
Stan forms 'Tentacles'.
1974 – Stan forms his Octet.
He teams up with virtuosic pianist Keith Tippett (TNT) for a series of dates and recordings.
1975 – Stan wrote a suite for string quartet based on Spike Milligan's "Small Dreams of a Scorpion' which was performed by the Delme Quartet.
His 'Under Milk Wood' recording topped the Melody Maker Best Jazz Album poll (the only British jazz record in the Top Ten).
Stan formed his own record company – Steam Records. He recorded his own work with British musicians but, with no distribution outside the UK, sales were always small. Steam Records are now a sought-after collectors item.
1976 – Stan made a new recording of Under Milk Wood with Donald Houston at the Wigmore Hall. This was followed by a very successful UK tour which further boosted his career.
1977 – BBC1 broadcast a documentary, 'Original' in their Omnibus series, about Stan's life.
Worked with his Quartet and Octet.
1978 – Stan toured the UK with his Octet opposite Gil Evans' Orchestra.
Collaborated with John Surman, recording 'Sonatinas'.
Stan's son, Clark, joins Stan's groups on drums.
1979 – Worked around the country with his new Quartet (Art Themen, Roy Babbington, Clark Tracey), Octet (Qrt + Malcolm Griffiths, Harry Beckett, Jeff Daly & Don Weller) and newly formed Sextet (Qrt + Tony Coe & Alan Wakeman).
1979 Commissioned by Bolton Festival to write The Crompton Suite for a new sextet.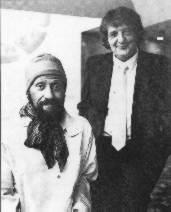 The Eighties
1980 – Toured South America and Mexico with his Quartet for the British Council.
1980 Worked in Europe with Dutch saxophonist Gijs Hendriks.
1982 – Toured The Middle East & Greece for the British Council.
1984 – Received from BASCA the Gold Badge Award for Services to the British Music Industry.
Honorary Member of the Royal Academy of Music.
Premiered and toured 'The Poets Suite' in Northern Ireland.
1985 – Jazz Journal International award for Musician of the Year.
1985 Toured and recorded with Sal Nistico and own Quartet.
1986 OBE in The Queen's Birthday Honours.
He was a member of Rolling Stones drummer, Charlie Watts' 32 piece big band.
Received Schlitz Award for Jazz Composition.
1987 – Jazz Journal International awards for Musician of the Year and Record of the Year.
1987 Toured with Charlie Rouse and own Quartet.
1988 – Toured and recorded with Thelonious Monk's tenor player Charlie Rouse.
The Nineties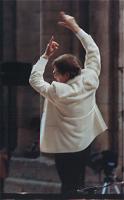 1990 – Stan transcribes and performs excerpts from Duke Ellington's Sacred Music Concerts for Big Band and choir, premiereing at Durham Cathedral for its 900th anniversary celebrations. The music has been performed subsequently in cathedrals across the land.
1992 – British Jazz Awards – Best Pianist.
1993 – Awarded Fellowship of the City of Leeds College of Music.
Jazz Journal International – Album of the Year.
Guardian/Wire Awards – Best Composer of the Year.
BBC Radio 2 Jazz Awards – Composer/Arranger.
British Jazz Awards – Best Composer/Arranger & Best Album Release for Portraits Plus (also nominated for the Mercury Music Prize).
50th Anniversary Concert at Queen Elizabeth Hall, recorded and released on Blue Note International.
Stan composes for the classical ensemble The Ebony Quartet.
1994 – British Jazz Awards – Best re-issue CD for Under Milk Wood.
1995 – British Jazz Awards – Best Composer/Arranger & Best Small Group.
When Stan was invited to appear at The Jazz Club in Hong Kong, the club contacted Governor Chris Patten who arrived with the Head of Arts from the British Council. Thereafter, he commissioned Stan to write a suite which captured the colony's cultural vitality.
Stan forms new Quartet with Gerard Presencer, Andrew Cleyndert and Clark Tracey.
1996 – Stan's 70th Birthday Concert at Queen Elizabeth Hall which reunited Stan with his old partner Bobby Wellins.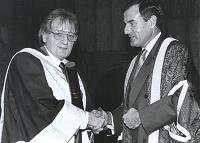 1997 – British Jazz Awards – Best Composer/Arranger.
Received Hon.D. Lit. – University of Hertfordshire.
Received Silver Medal – Worshipful Company of Musicians.
'The Hong Kong Suite' for Stan's Octet was premiered in Beijing and Guangzhou in mainland China – the first British jazz musician to perform there. In Hong Kong they gave the last performance at Government House before the changeover.
1998 – Stan takes Under Milk Wood on the road again with Bobby Wellins back on board with narration by acclaimed actor Philip Madoc.
1999 – British Jazz Awards – Best Composer/Arranger.
Stan's Big Band is one of the highlight of the Ellington Centennial celebrations on the South Bank at the Queen Elizabeth Hall.
Stan was Sue Lawley's guest on Desert Island Discs on BBC Radio 4.
Stan and his Quartet toured Canada, performing at six major Canadian jazz festivals including the Montreal International Jazz Festival.
His Quartet perform at the British Ambassador's residence in Washington D.C.
2000 – present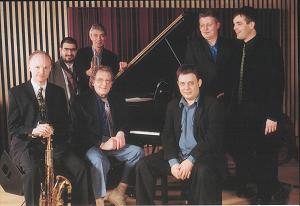 2001 – Stan's Big Band headlines at the Royal Festival Hall and is the first jazz band to perform at newly opened Tate Modern Museum in London
2002 – Lifetime Achievement Award at BBC Jazz Awards
Stan receives an Arts Council commission to write and perform 30 minutes of music with Clark Tracey in an 11-piece project called "Continental Shift"
Stan's Big Band perform Ellington's Sacred Music at Chelmsford Cathedral
Stan works in Vicenza with Evan Parker
2003 – Multi-screening of Channel 4's TV documentary on Stan: "The Godfather of British Jazz"
2004 – Stan's Big Band perform Ellington's Sacred Music at Rochester Cathedral
2005 – Stan's Quartet appear in concert on 'Jazz Britannia', a TV programme highlighting British Jazz Stan's Quartet performs at Rotterdam Festival with Benjamin Herman
Stan receives Parliamentary Awards Best Album of the Year for his Quartet album "The Last Time I Saw You"
2006 – Stan performs in Novara with Louis Moholo
Vicenza and Brecon Jazz Festivals make Stan their featured artist
Stan's Big Band perform Ellington's Sacred Music at St.Pauls Cathedral
Stan's Quartet performs in Roccella and his Trio perform opposite Wayne Shorter at The Barbican
Stan holds his 80th bithday concert at the Bull's Head, London
Dedication – Stan's website was originally designed and maintained by Chris Georgiou, Stan's son-in-law, who sadly passed away in 2006. His supreme effort and spirit lives on in these pages.
---